ARTISTS

Join us and sell your art
How to join us (Up to 40 images of your artwork)
We will start constructing
your personal page/gallery :
http://alesarte.com/your name.php
1. A brief CV (in English or your native language) + Photo of you (OPTIONAL), address, tel., e-mail, links, videos featuring your artwork, so that a possible buyer can contact you directly.

2. You may send up to 40 photos of your artwork (photos of low analysis - less than 300kb - jpeg only) and you may make a brief comment on your art and technique.
Please send also - for every image - your name, title, size (cm), material / media.
- The prices of your artwork will be fixed by you.
- You may also define your artwork as ''SOLD" or "NOT FOR SALE"
Please note that we do not sell original artworks or multiples directly nor facilitate financial transactions between the artist and the buyer.

When someone sends information and material via e-mail alesartegallery@gmail.com means that he/she agrees to publish them and agrees with the "Terms of Use"

The annual membership fee is 35,00 euros

(28,22 euros plus 24% VAT 6.78 euros)

You may pay with
Paypal
(Click button
beside
Buy Now
) or
by bank deposit:
Account holder: NIKOLAOS ALEXIADIS PIRAEUS BANK

Account number: 5078061267864
IBAN: GR3801720780005078061267864 BIC: PIRBGRAA
If you have any questions, please feel free to ask.
Thank you,
Constantin N. Alexiades
ARCHITECT D.P.L.G - PAINTER
Founder, Editor & Contributor of www.alesarte.com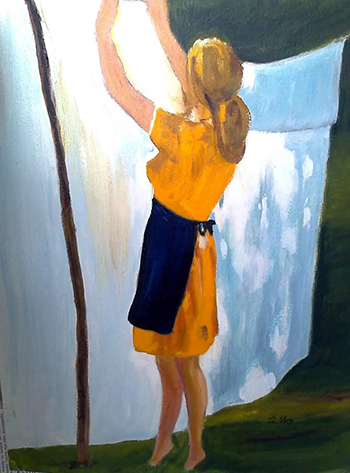 € 35.00
The annual membership fee is 35,00 euros (28,22 euros plus 24% VAT 6.78 euros)