AL - Anne Sophie Le Penru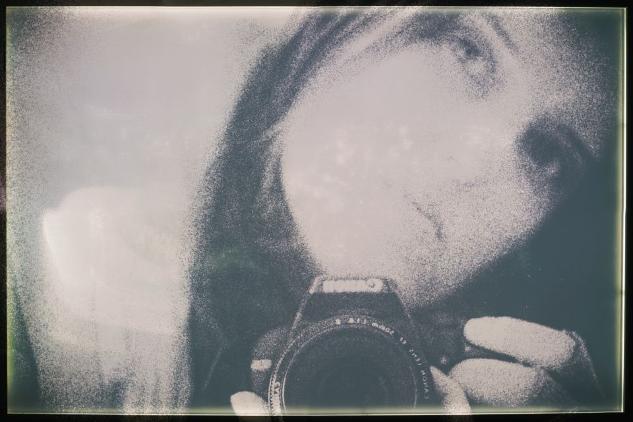 Anne-Sophie Le Penru (AL)

1975
French Art Photographer
Self-taught
Exhibitions all over the world
B&W
Portraits...items...nudes...toys...moods...life...
Some drawings too...some texts...thoughts....stories...tales....for adults or children...
Welcome in my universe....
Between reality and dream...
Between humanism and onirism...
If you want to buy the original artwork, contact the Artist directly
Εάν επιθυμείτε να αγοράσετε κάποιο πρωτότυπο έργο, απευθυνθείτε κατευθείαν στον καλλιτέχνη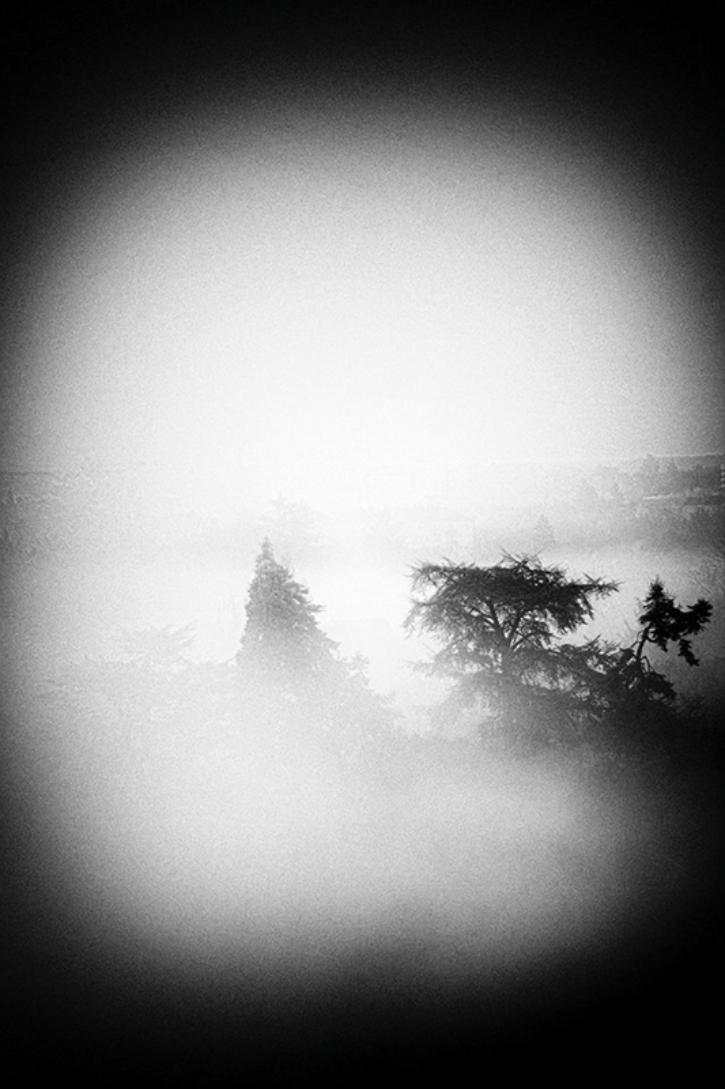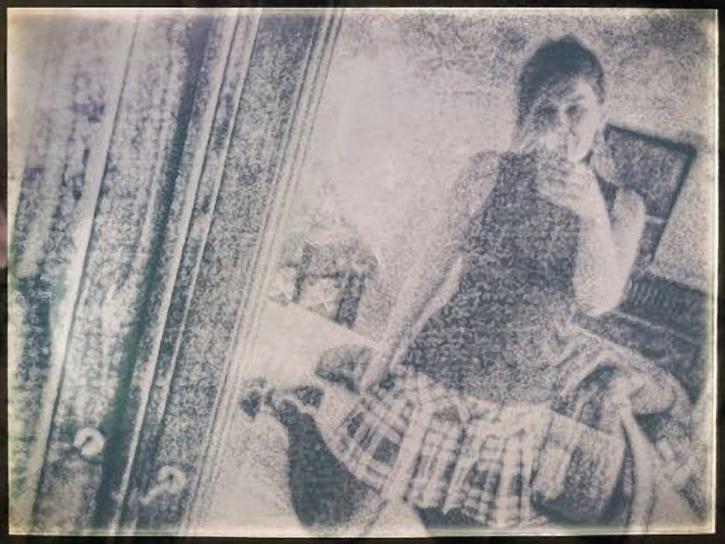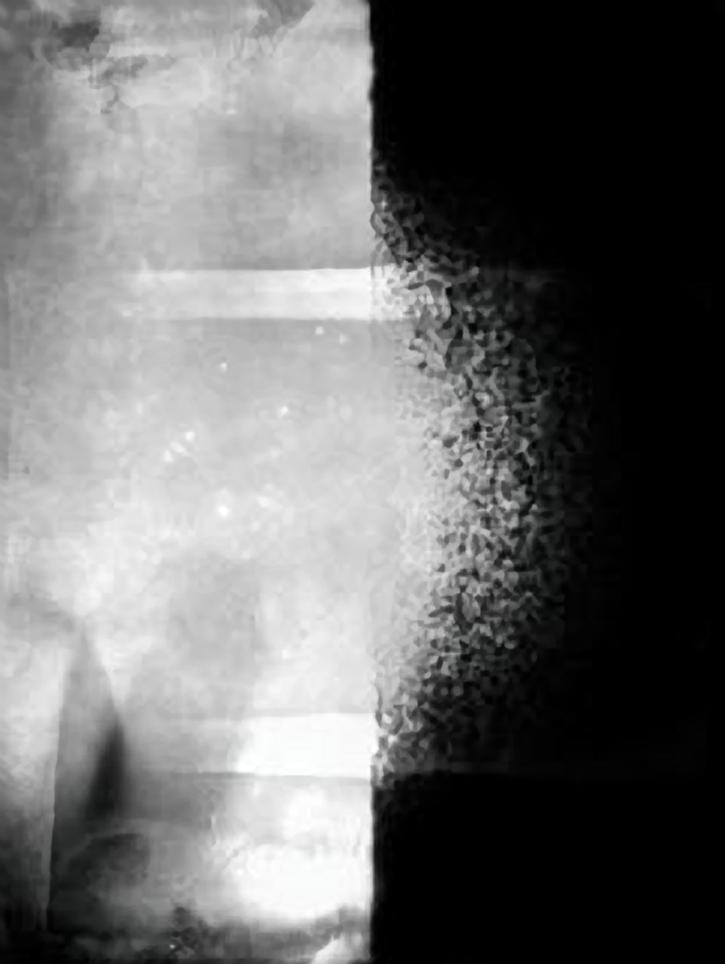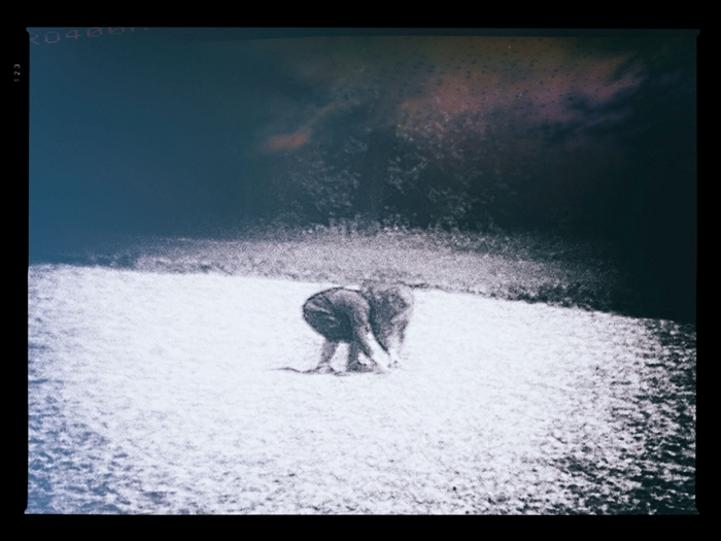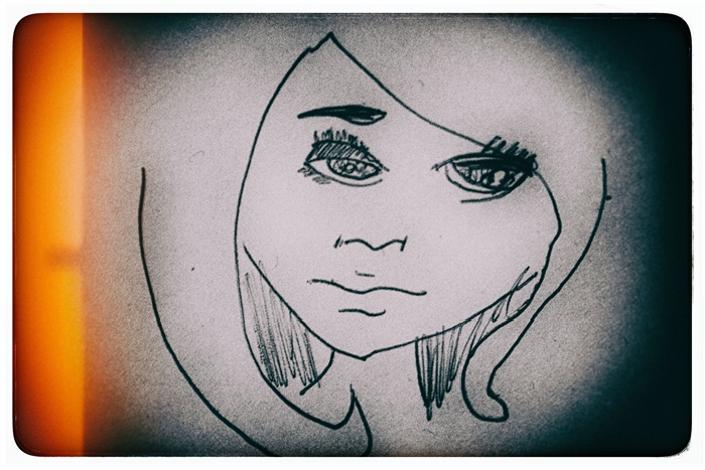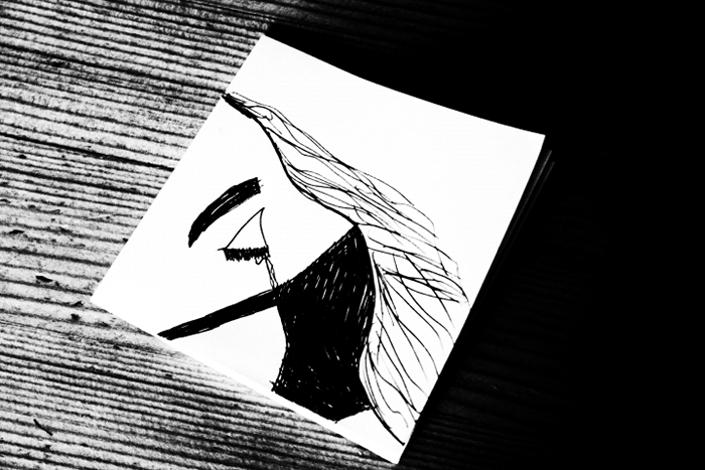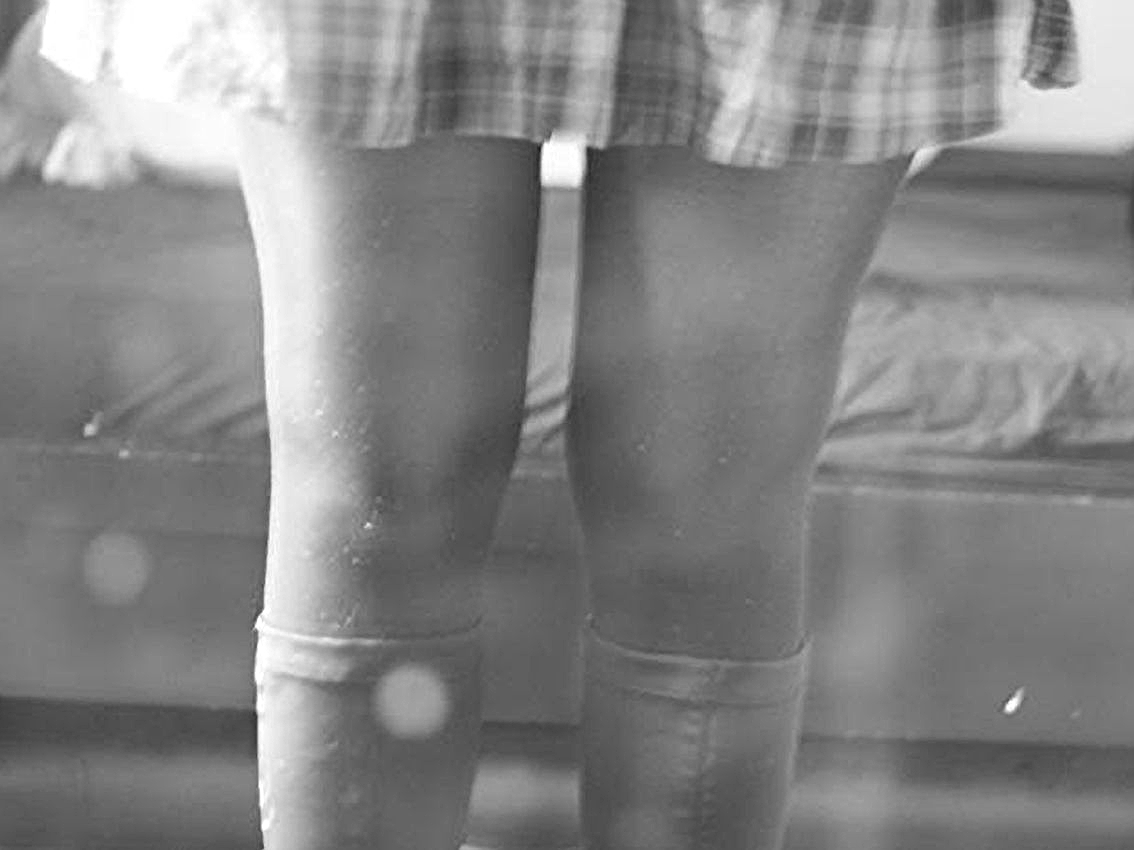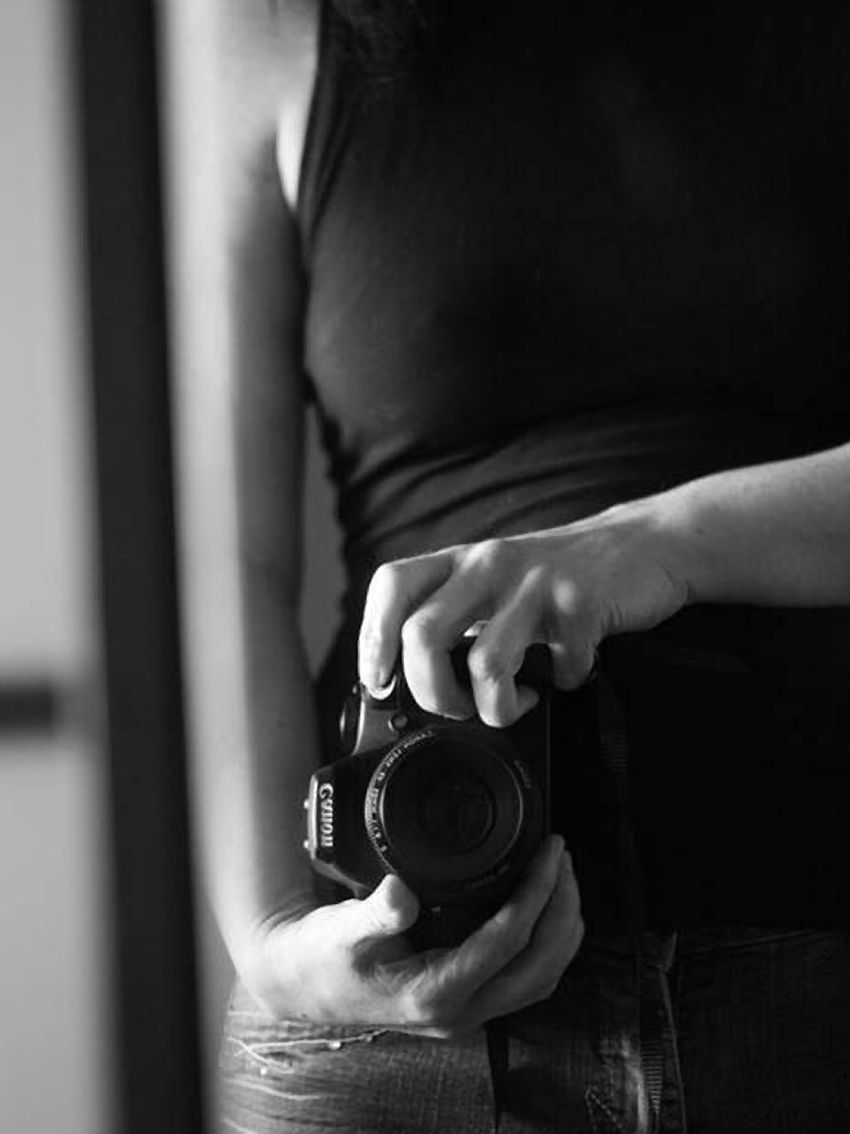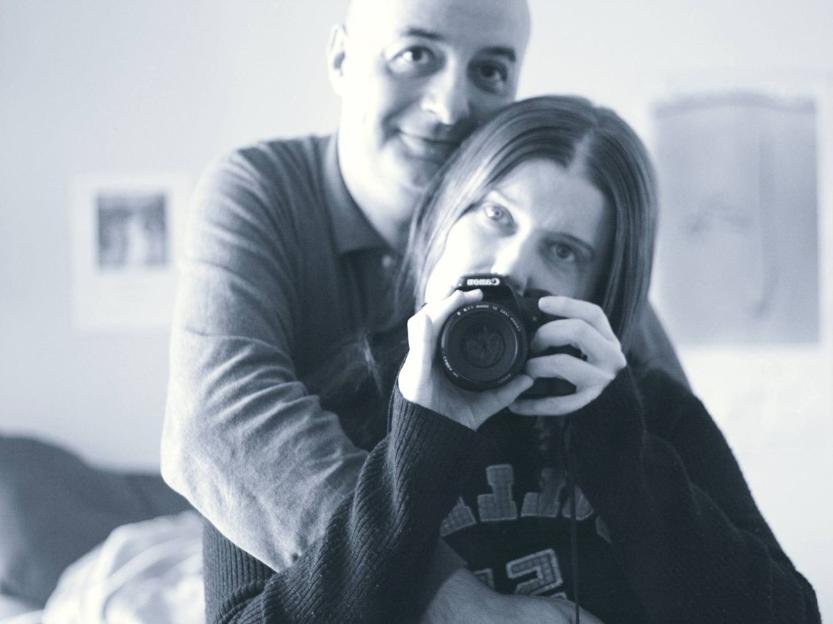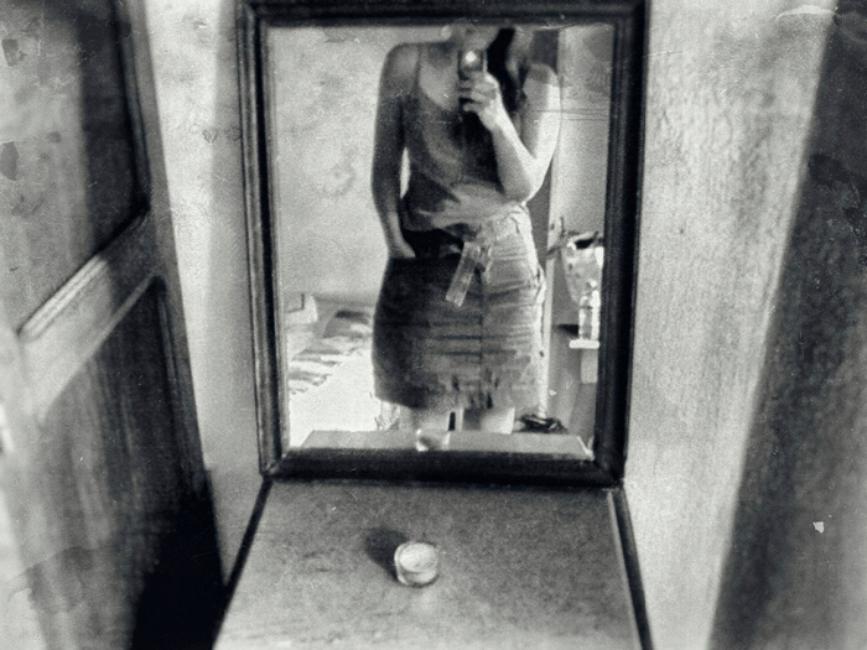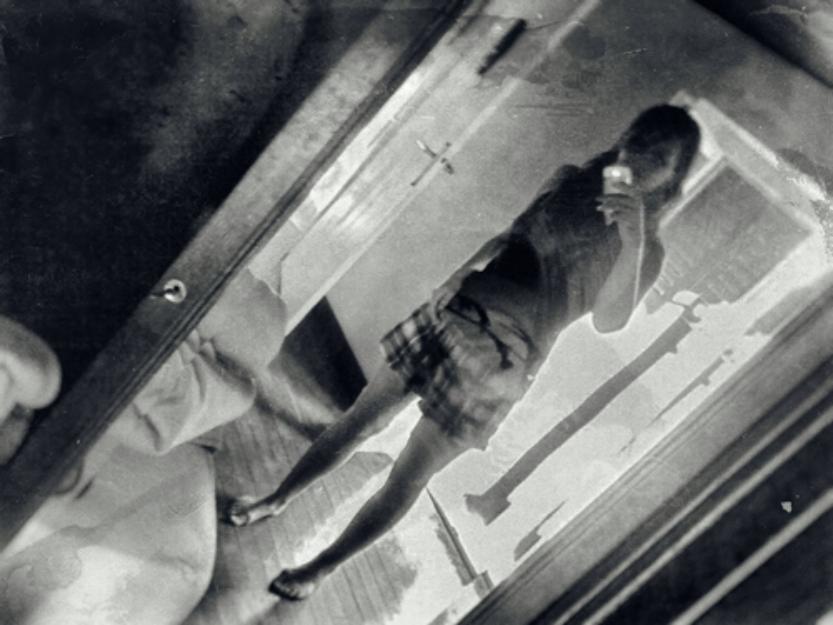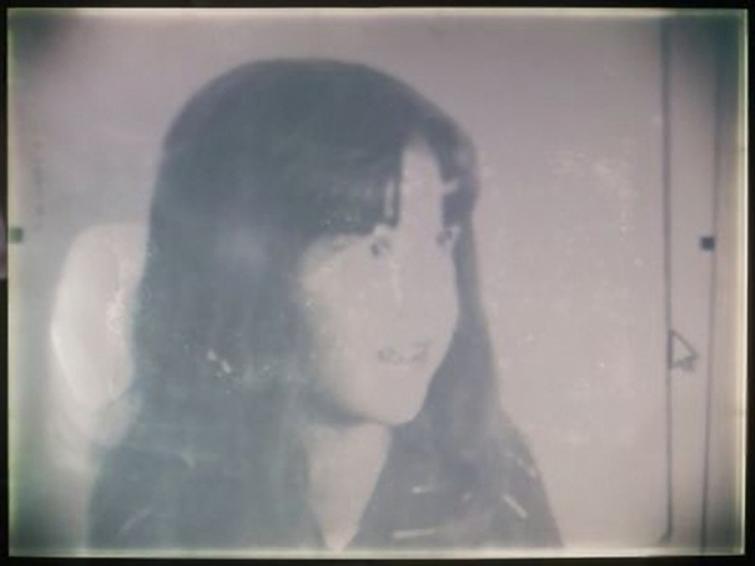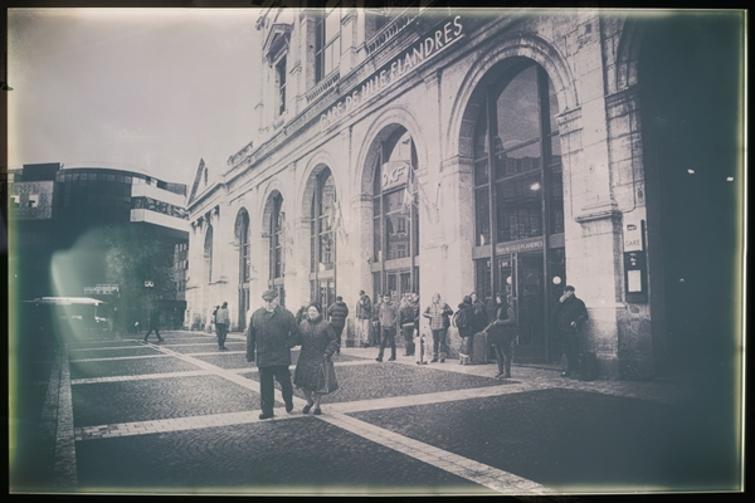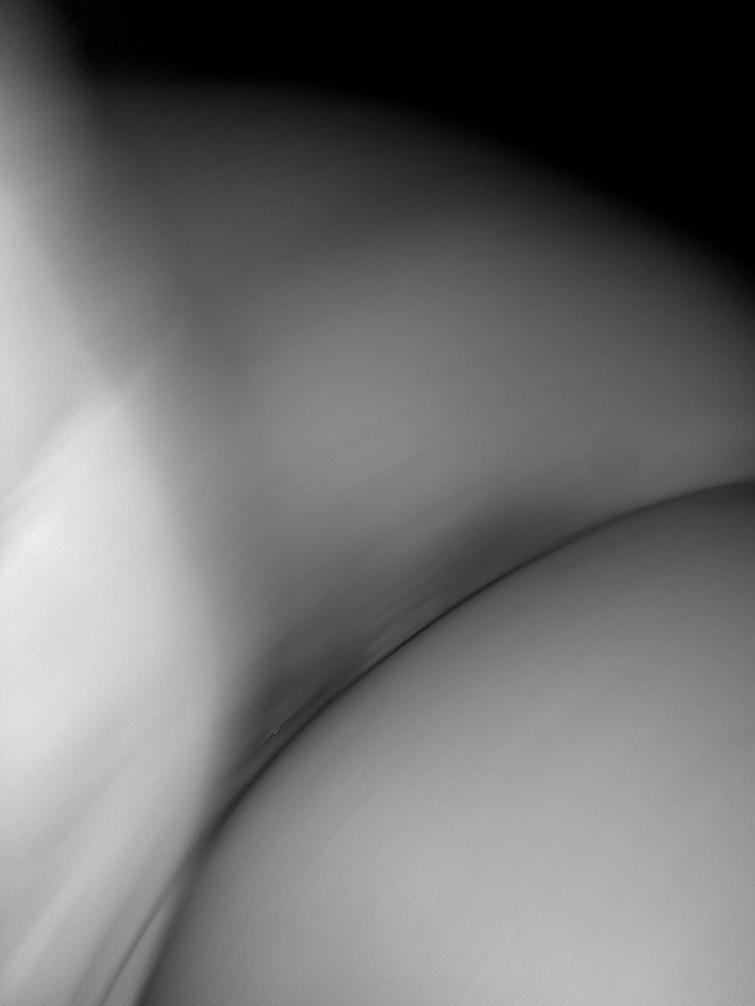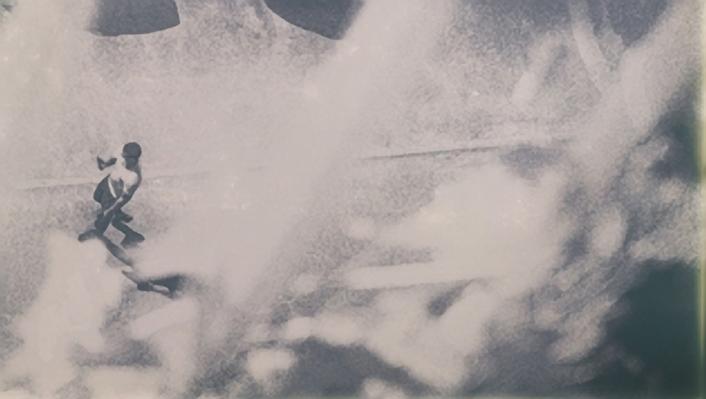 EXHIBITIONS - TRIBUTES - DISTINCTIONS - AWARDS

EXPOSITIONS - HOMMAGES - DISTINCTIONS - PRIX
ΕΚΘΕΣΕΙΣ - ΑΦΙΕΡΩΜΑΤΑ - ΔΙΑΚΡΙΣΕΙΣ - ΒΡΑΒΕΙΑ
"The little sorrow"...
So human in her eyes
Even if she is a cat
She used to be abandoned and to have bad treatments
She was living in the street in south of France where i used to live by the past
This work in memory of her
I live now in a new town in a flat in a city not country side
She could have not support life in a flat
She had to stay south of France with freedom
I hope she find a new home with love and secure
Because when i have gone, it was like a new abandon for her...
I have meet her in 2009 for the first when i went to live in this house
She was alone
Wandering
So tired
So weak
People called her "Grisouille"
Because her color was so sweet with beautiful grey, black and black...
Nobody was able to touch her
She was afraid of human beings...
With time, she has trusted me
And came in my house
To eat and with time, to receive so many hugs from me
I wanted she feels good forever
She was sleeping with me at the end
She was feeling deeply secured with me
We were like closed friend
She was running after me in the street when she was seeing me
But sometimes, she was in her thoughts like on this photo at the corner of the sofa
I could see little sorrow in her eyes
Perhaps the past came back in memory in his head
Canon
50mm
1.8
2012
Worked in 2021 new version on computer on filters, atmosphere, lights, contrasts
@Anne Sophie Le Penru
France
*********************************


"The little sorrow" is in exhibition in USA all April with Grey Cube Gallery on line

**********************

"Wounded soul"...
Photo taken at 9th floors in a building
Nature all around
A wall on the right
The fog on the left
A wall cracked in the middle
Winter sweet atmosphere
Everything was asleep
Only silence....

With the unhappiness of this cracked wall

Canon
50 mm
1.8
2013
Worked in 2021 on computer with filters, lights, contrast...

@Anne Sophie Le Penru
France
The work won an honorable mention in USA Art Gallery Art Room Gallery in April 2021 with the exhibition all April too there
"Without you"...
Covid19 all over the world
14 months already without you
We have to stay home in our own city far away from each other for the health off my Lyme disease in my heart and lungs
Each breakfast is alone
One of the bowl empty
Like me
Without you
I can not wait the day to see you again
To be in your arms
To share one day the same roof
I love you so much
I miss you
Life sadder without you
Work taken in 2013
Worked in 2021 new version on computer on filters, atmosphere, lights, contrasts
@Anne Sophie Le Penru
France
"Without you" has received a Finalist Award in Los Angeles in April 2021 with International Art Show, in exhibition too all April there, on line.

**********************
"Mirror No.3"...
From the series mirrors
A series that talks about the appearance
In fact, i have a severe Lyme disease since many years above all in my heart
But people think i am full health because it is not visible
I wear too a pacemaker for one of my pathology in the heart
I continue my art from home and do exhibitions all over the world
In art galleries, museums, art shows, art fairs
I have received several Medals, Prizes, Awards
It is like a fairy tale my life since born
It begins bad with up down moments but it is an happy end for art and love.
Just my heart will stay deeply ill forever due to Lyme disease
The work "Mirror No.3" talks also about the fairy tales "White snow"...
Because the witch asks always to the mirror who is the most beautiful
And a princess is the best but she ignores it, she is shy with people and full of life in private life and one day a prince came and kissed her to wake her to be herself
And saying to her she is pretty and has talent
For an happy life for ever together
People often say i am like that
I ignore i am pretty and talent
I am shy in public and full of energy in my private life
I prefer to show my works and not my face but i do effort in order to make people happy to see me and know me better
I am in love too with a man, my "Prince" since nearly 10 years
I feel like tales White snow or Cinderella in my life
Photo was taken in 2012 in south of France in a house of years 50's
Furniture and mirror year 30's
Scottish skirt for clothes
Smartphone Nokia E71 for the camera
(I work with Canon and Leica too, it depends of what i want)
2021 the work was worked again for this new version on computer too for the atmosphere with filters and lights, contrast
@Anne Sophie Le Penru

"Mirror No.3"...
This work has been awarded today in Los Angeles by an art Gallery with a Finalist Award and won there too one month of exhibition with International Art Show with them there
**********************
"Higher...always"...
Winter
Fog
Cold
Forest has disappeared
But one tree, a fir, has tried to be higher as possible to always be seen and to live

Like in life
We must be higher..always...

To face life and dramas....
In order to fight and win...

Photo taken from the 9th floor in the building where i live
Canon
50mm
1.8
Worked after on computer for filters, contrast, light...

2021
@Anne Sophie Le Penru
France
The work won last week the Medal Mention Honorable Excellence for its quality in USA Art Gallery Grey Cube Gallery with one month of exhibition on line

NEW ARRIVALS
DECEMBER 2019
©

Όλα τα έργα τέχνης που παρουσιάζονται στην

ιστοσελιδα
του
ALESARTE
©
αποτελούν πνευματική ιδιοκτησία των δημιουργών τους και δημοσιεύονται όπως μας αποστέλλονται - με δική τους ευθύνη - ως αυθεντικά έργα των ίδιων των καλλιτεχνών.Τα πνευματικά δικαιώματα των δημιουργών προστατεύονται από την εθνική, κοινοτική και διεθνή νομοθεσία. Κάθε εκτύπωση, αναπαραγωγή και διανομή απαγορεύεται αυστηρά.
© All of the images on this website
ALESARTE
©
are copyrighted original artworks by
the author and are protected by international copy
right law. No materials in this web site may be reproduced, copied, downloaded, or used in any form without permission.
© Les œuvres d'Art présentes sur
ALESARTE
©
sont soumises aux dispositions des différentes législations nationales et internationales sur la protection des droits d'auteurs. Toute reproduction ou utilisation des œuvres de cette galerie est interdite sans autorisation écrite de l'artiste.