ARTISTS
You may join ALESARTE ©.
We charge no commissions on sales.

VISITORS - ART COLLECTORS
With ALESARTE © you can have access to ONLINE galleries displaying contemporary fine arts: paintings, drawings, digital paintings, sculptures, agiography, photography, ceramics, art jewelry, cartoon,... Just walk around Artists, Art search, Artwork random-display or new artwork arrivals, choose some artworks, zoom on them and get some info about them.


This counter has been viewed 78,697 times by 20,928 visitors!
111 different countries have visited this site.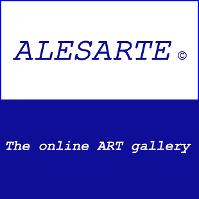 Copyright © 2018 ALESARTE © All rights reserved.