If you want to buy the original artwork, you may contact the artists directly.

©
All of the images on this website
ALESARTE
©
are copyrighted original artworks by the author and are protected by international copyright law. No materials in this web site may be reproduced, copied, downloaded or used in any form without permission

.



This counter has been viewed 84,069 times by 21,871 visitors!
112 different countries have visited this site.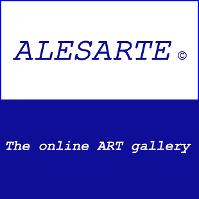 Copyright © 2018 ALESARTE © All rights reserved.