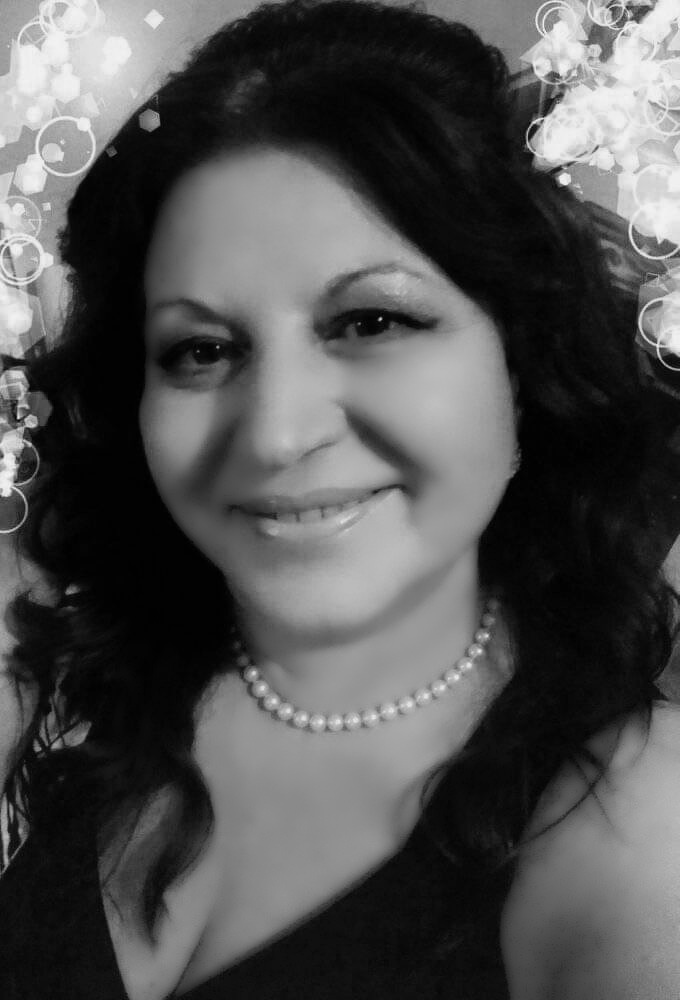 Βιογραφικό
Ονομάζομαι Μαρία Γ.Φιολιτάκη.
Γεννήθηκα και ζω στην Κρήτη.
Σπούδασα στο MBS College και εργάστηκα στον Συνεταιριστικό κλάδο .
Παρακολούθησα την Σχολή Αγιογραφίας Αγίου Τίτου, στο Ηράκλειο Κρήτης .
Έχω πάρει μέρος σε ομαδικές εκθέσεις
Με την Σχολή Αγιογραφίας το 2006 στο Ηράκλειο.
Με τον Φιλολογικό Σύλλογο Παρνασσός το 2015 στην Αθήνα.
Με τον Σύλλογο Τεχνόκυκλος το 2017 στο Ηράκλειο.
Και το 2018 στην Ιεράπετρα.
Στην Δημοτική Πινακοθήκη Μαλεβιζίου το 2018 στην Τύλισο.
Με τον σύλλογο Διώνη το 2018 στην Αθήνα.
Και στην διαδικτυακή έκθεση με την Π.Ε.Λ.Τ το 2021.
*******************************************************************

My name is Maria G.Fiolitaki
I was born and i live in Crete island in Greece.
I studied at MBS College and i worked in an agricultural cooperative .
I studied at a hagiography school.
I have participated in group exhibitions
With Hagiography school at 2005 in Iraklion.
With club Parnassos at 2015 at Athens
With club Technokyklos at 2017 in Iraklion and at 2018 in Ierapetra.
With club Dioni in Athens at 2018.
In Municipal Art Gallery Maleviziou in Tylissos at 2018.
With club PELT in virtual group exhibition at 2021.
CONTACT:

Maria G. Fiolitaki
e-mail : fkmary103@gmail.com
Τηλέφωνο 6970604471
f.b. Maria G. Fiolitaki
και
Fiolitaki's Gallery
Εάν επιθυμείτε να αγοράσετε κάποιο πρωτότυπο έργο ή αντίγραφο,

απευθυνθείτε κατευθείαν στον καλλιτέχνη
If you want to buy the orignal artwork or prints,

contact the Artist directly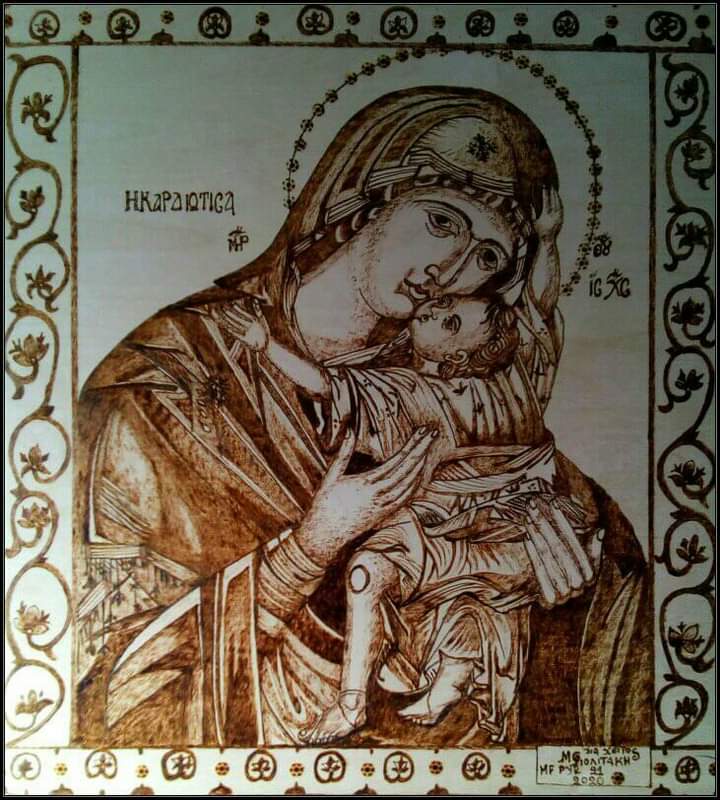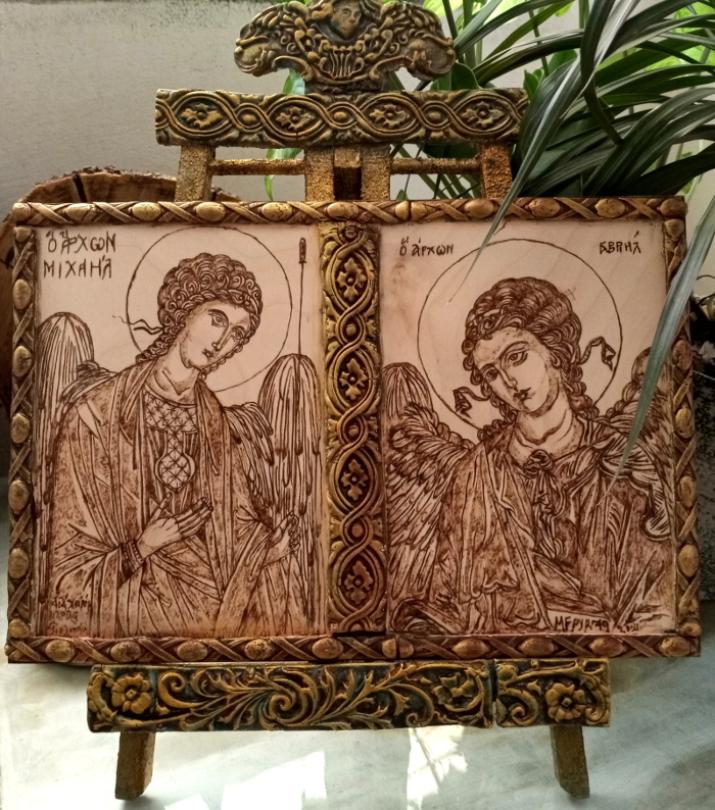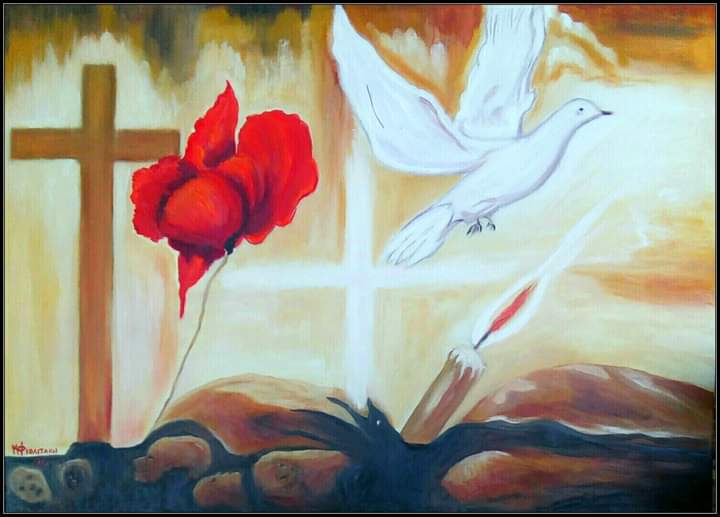 ©

Όλα τα έργα τέχνης που παρουσιάζονται στην

ιστοσελιδα
του
ALESARTE
©
αποτελούν πνευματική ιδιοκτησία των δημιουργών τους και δημοσιεύονται όπως μας αποστέλλονται - με δική τους ευθύνη - ως αυθεντικά έργα των ίδιων των καλλιτεχνών.Τα πνευματικά δικαιώματα των δημιουργών προστατεύονται από την εθνική, κοινοτική και διεθνή νομοθεσία. Κάθε εκτύπωση, αναπαραγωγή και διανομή απαγορεύεται αυστηρά.
© All of the images on this website
ALESARTE
©

are copyrighted original artworks by
the author and are protected by international copy
right law. No materials in this web site may be reproduced, copied, downloaded, or used in any form without permission.
© Les œuvres d'Art présentes sur
ALESARTE
©

sont soumises aux dispositions des différentes législations nationales et internationales sur la protection des droits d'auteurs. Toute reproduction ou utilisation des œuvres de cette galerie est interdite sans autorisation écrite de l'artiste.
© Copyright ALESARTE the online ART gallery