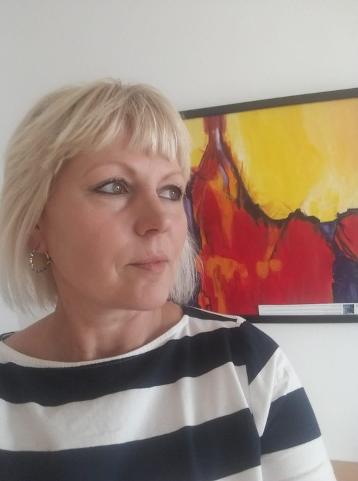 FREI MARTA
I was born on 1964 in Ljubljana, Slovenia.

I live and work in my hometown, Vrhnika, Slovenia.
I finished high school of art, design and photography in Ljubljana, and in later graduated in Famul Sturart,

School of applied arts in Ljubljana.
I participated in numerous exhibition, residence programs and projects at home and abroad.
Artist's statement:
My works might here appear an emotive, subjective, irrational way of enjoying the act of creation, i
n my private fantastic visions, in the flecting impressions of every day events.
I get my inspiration from my attitude. My artwork is an expressionism of how I think, or rather, how I feel.
My paintings are actually like a mirror, and in them you see me.
I practice a lot. Enjoying the process.
I am an abstract expressionist, creating my own form of abstract expressionism which makes in contemporary.
The main point of these works is always, above all, a sensuous and emotional investment, both on the painter and of the viewer enjoying the painting.
Such art is unique in its individual manifestation, but nonetheless based in now already traditional concepts and ideologies of art with its origins in formanticism and its elated search for the sublime in nature and the world, in proposed empathy as the appropriate way of enjoying a painting.
In my case, nature is transposed both in color and material, like into an optical effect and a state of psychic and physical ecstasy, the mental picture of a landscape, and inner psychic landscape.
Contact:
Marta Frei
Address: Sinja Gorica 5 a, 1360 Vrhnika, Slovenia
e-mail: frei.marta@gmail.com
Εάν επιθυμείτε να αγοράσετε το πρωτότυπο, απευθυνθείτε κατευθείαν στον καλλιτέχνη
If you want to buy the original, contact the Artist directly

Si vous souhaitez acheter l'œuvre d'art originale, contactez directement l'artiste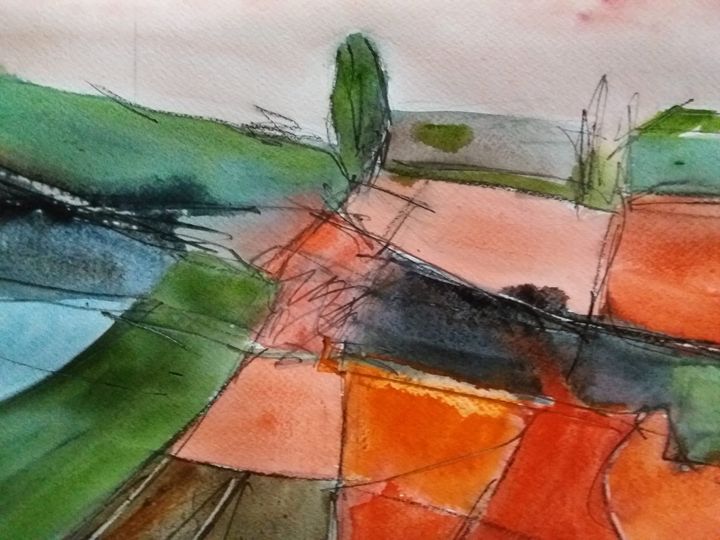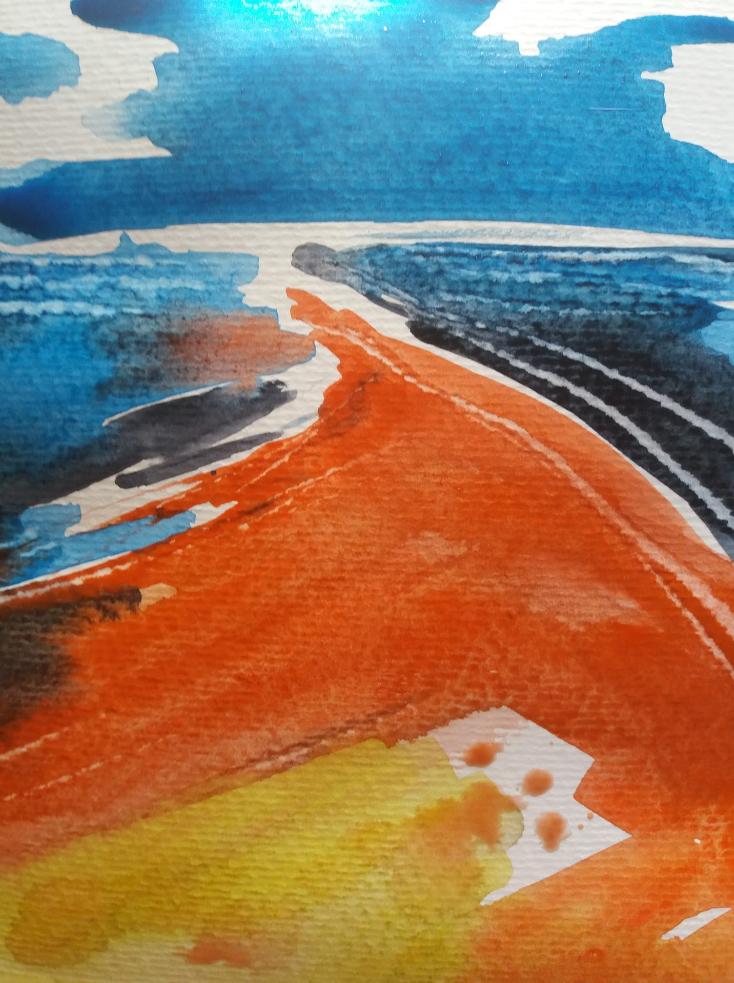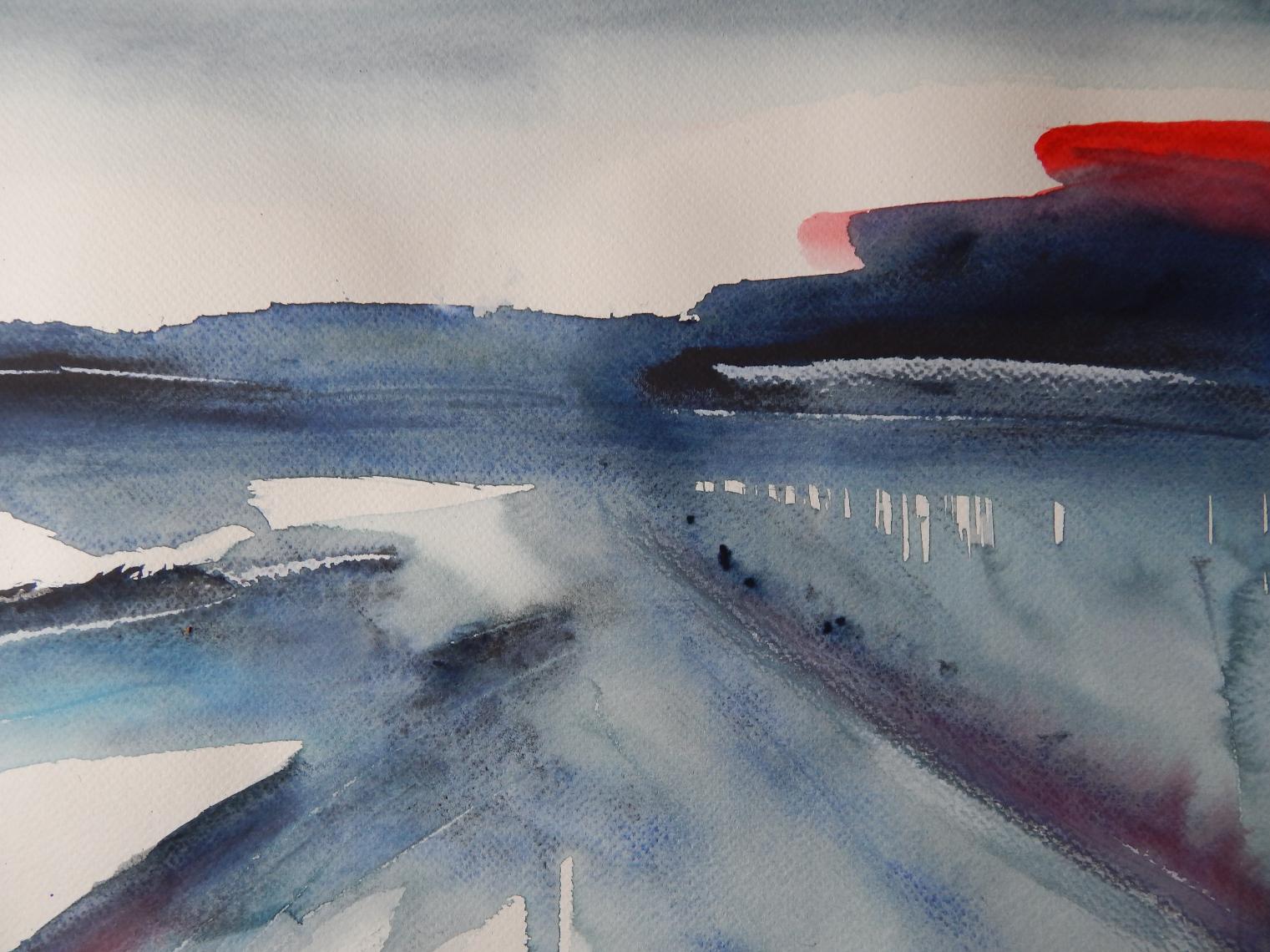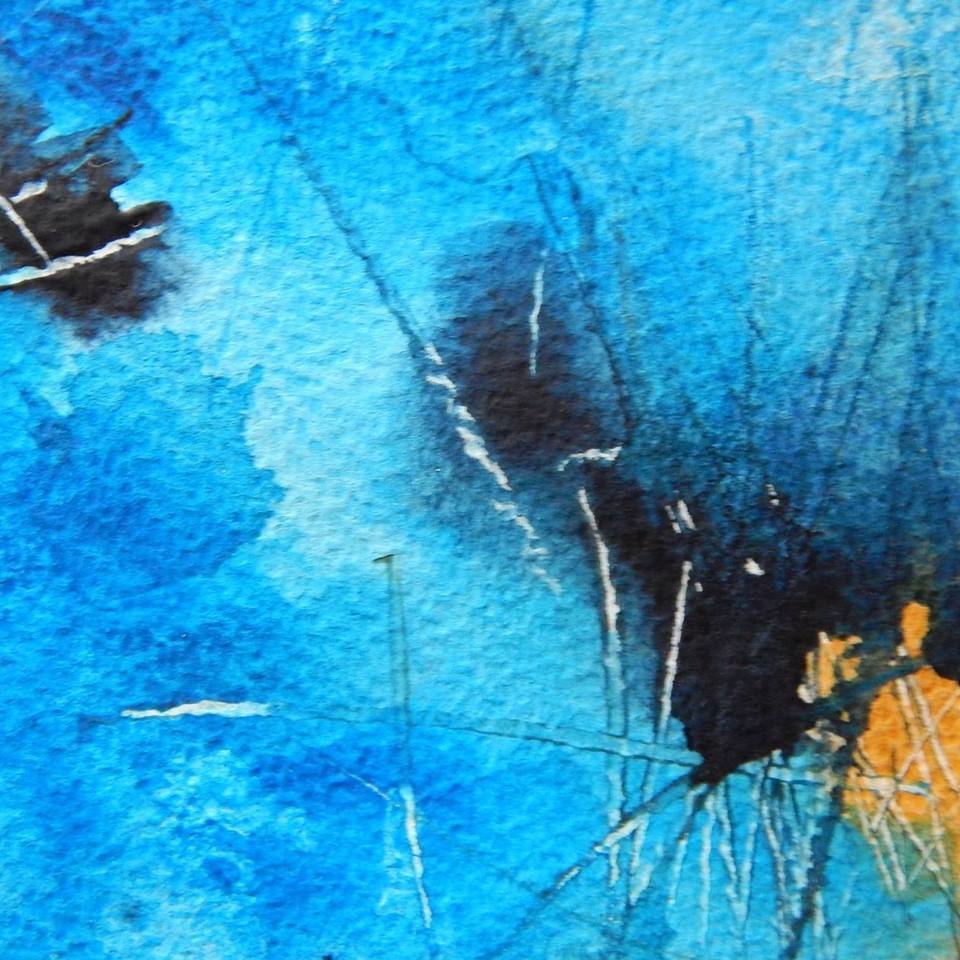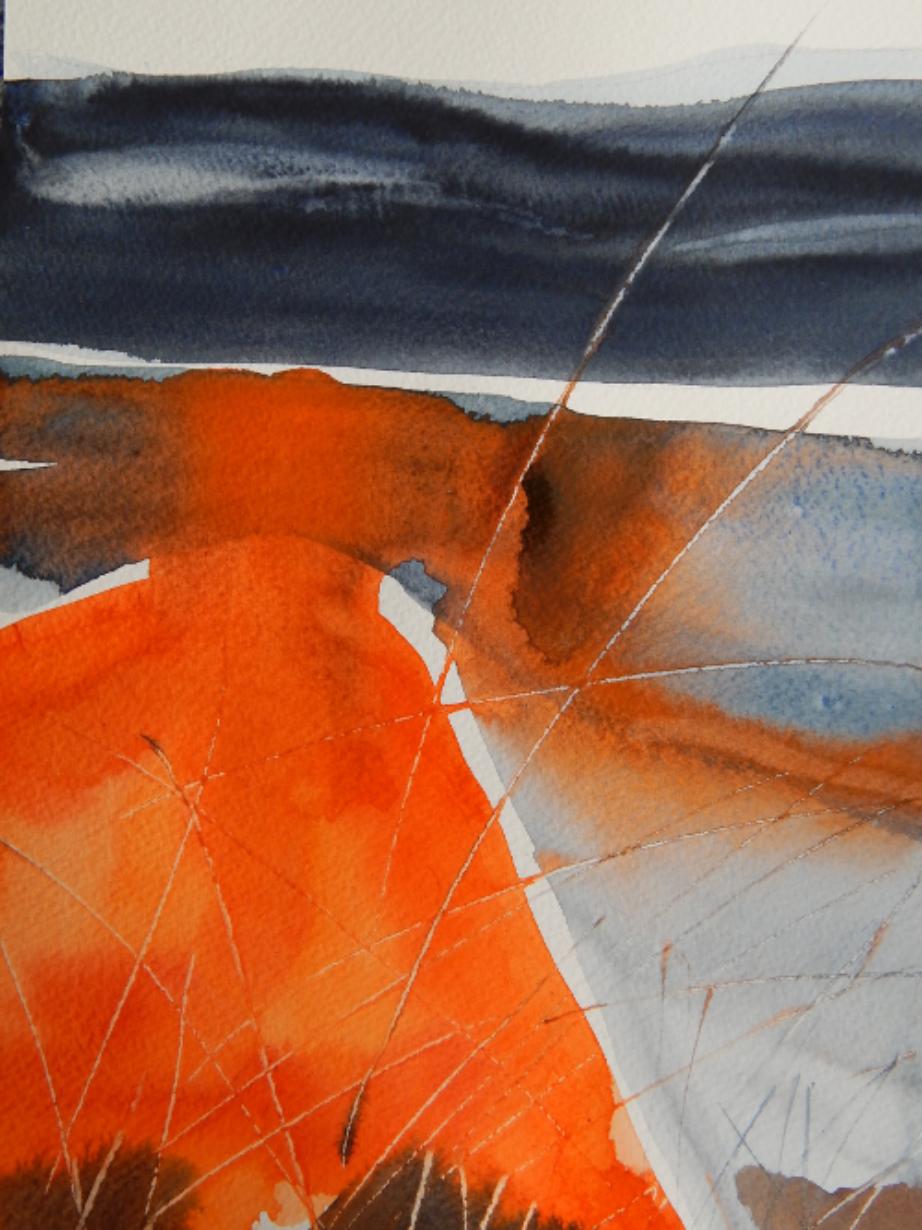 EXHIBITIONS - TRIBUTES - DISTINCTIONS - AWARDS
-
INTERVIEWS
EXPOSITIONS - HOMMAGES - DISTINCTIONS - PRIX -

ENTRETIENS
ΕΚΘΕΣΕΙΣ - ΑΦΙΕΡΩΜΑΤΑ - ΔΙΑΚΡΙΣΕΙΣ - ΒΡΑΒΕΙΑ - ΣΥΝΕΝΤΕΥΞΕΙΣ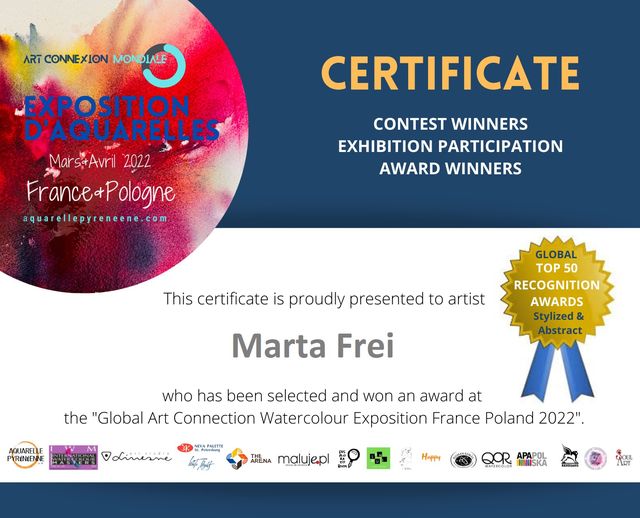 © Όλα τα έργα τέχνης που παρουσιάζονται στην ιστοσελίδα του ALESARTE © αποτελούν πνευματική ιδιοκτησία των δημιουργών τους και δημοσιεύονται όπως μας αποστέλλονται - με δική τους ευθύνη - ως αυθεντικά έργα των ίδιων των καλλιτεχνών. Τα πνευματικά δικαιώματα των δημιουργών προστατεύονται από την εθνική, κοινοτική και διεθνή νομοθεσία. Κάθε εκτύπωση, αναπαραγωγή και διανομή απαγορεύεται αυστηρά.
© All of the images on this website ALESARTE © are copyrighted original artworks by the author and are protected by international copy right law. No materials in this web site may be reproduced, copied, downloaded, or used in any form without permission.
©
Les œuvres d'Art présentes sur
ALESARTE
©
sont soumises aux dispositions des différentes législations nationales et internationales sur la protection des droits d'auteurs. Toute reproduction ou utilisation des œuvres de cette galerie est interdite sans autorisation écrite de l'artiste.