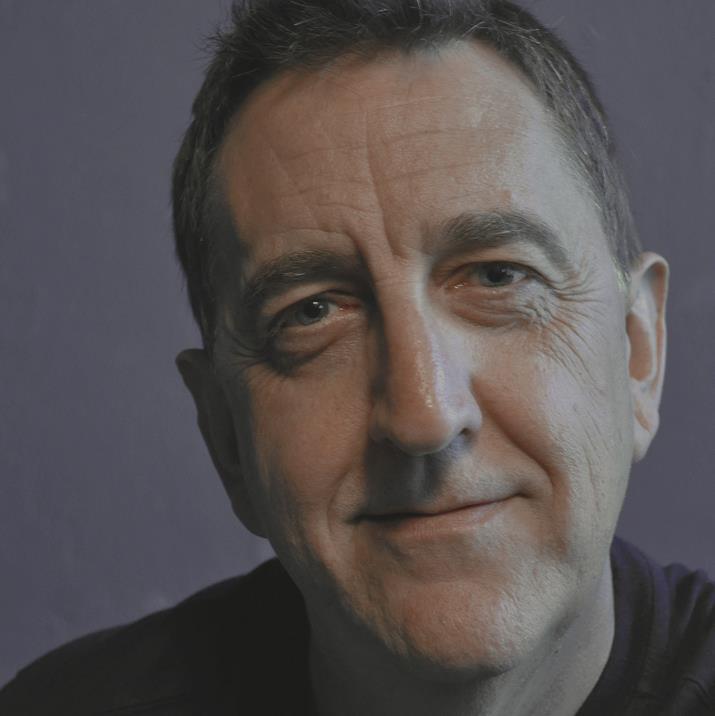 HARIS

LAMBERT
link : http://www.frissirasmuseum.com/english/collection.aspx?id=145
Lambert Haris
Born in 1955 in New Zealand, of parents of Greek origin. In 1964, he returned to Athens. Immediately after leaving school, he went to London (1973) in order to study painting. He attended the Arts College of London University. In 1974, he left for Paris, where he studied first at the Ecole Nationale Superieure des Arts et Metiers Appliques, and then went on to the Ecole Nationale Superieure des Beaux Arts, where he graduated as a 'special talent' and with the highest commendation; he also received a prize from the French Artists' Association. From 1985 to 1996 he worked, exhibited his works, and lived in Japan. In 1996, he returned to Greece, where he has lived until the present, dividing his time between Athens and Tokyo. He is regarded as one of the chief exponents of pop art in Greece. Deceased in 2018.
ΟΙ ΠΑΡΑΠΛΕΥΡΩΣ ΔΗΜΟΣΙΕΥΜΕΝΕΣ ΦΩΤΟΓΡΑΦΙΕΣ ΜΕΡΙΚΩΝ ΕΡΓΩΝ ΤΟΥ

HARIS LAMBERT

ΕΙΝΑΙ ΑΠΟ ΤHN ΠΡΟΣΩΠΙΚH ΤΟΥ ΙΣΤΟΣΕΛΙΔΑ .

ΠΑΡΟΥΣΙΑΖΟΝΤΑΙ ΣΗΜΕΡΑ - ΜΕ ΤΗΝ ΕΓΚΡΙΣΗ ΤΟΥ ΚΑΛΛΙΤΕΧΝΗ (6.03.2012) -ΣΤΟ ALESARTE © ΚΑΙ ΚΟΣΜΟΥΝ ΤΗΝ ΙΣΤΟΣΕΛΙΔΑ ΜΑΣ ΤΙΜΗΤΙΚΑ ΚΑΙ ΒΕΒΑΙΑ ΕΝΔΕΙΚΤΙΚΑ ΑΦΟΥ ΑΠΟΤΕΛΟΥΝ ΕΝΑ ΠΑΡΑ ΠΟΛΥ ΜΙΚΡΟ ΚΟΜΜΑΤΙ ΤΗΣ ΠΟΛΥΠΛΕΥΡΗΣ ΚΑΙ ΠΛΟΥΣΙΑΣ ΔΟΥΛΕΙΑΣ ΤΟΥ.
ΠΕΡΙΣΣΟΤΕΡΑ ΓΙΑ ΤΗ ΖΩΗ ΚΑΙ ΤΟ ΠΟΛΥΠΛΕΥΡΟ ΕΡΓΟ ΤΟΥ
ΧΑΡΗ
ΣΤΗΝ ΠΡΟΣΩΠΙΚΗ ΙΣΤΟΣΕΛΙΔΑ ΤΟΥ www.harislambert.com

( Ο HARIS ΗΤΑΝ ΠΑΛΙΟΣ ΦΙΛΟΣ ΑΠΟ ΤΟ ΠΑΡΙΣΙ

ΚΑΙ ΤΟΝ ΕΥΧΑΡΙΣΤOYME ΘΕΡΜΑ

ΓΙΑ ΤΗΝ ΕΥΓΕΝIKH ΠΑΡΟΥΣΙΑ ΤΟΥ ΣΤΟ ALESARTE © )

Constantin N. Alexiades

ARCHITECT D.P.L.G - DIGITAL PAINTER
Founder, Editor & Contributor of ALESARTE©.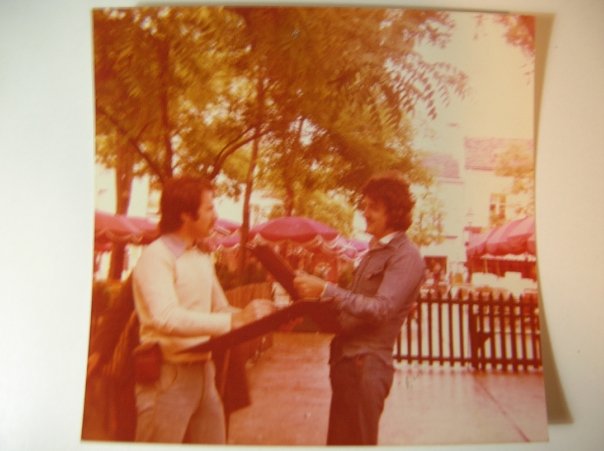 ( Ο HARIS ΗΤΑΝ ΠΑΛΙΟΣ ΦΙΛΟΣ ΑΠΟ ΤΟ ΠΑΡΙΣΙ ΚΑΙ ΤΟΝ ΕΥΧΑΡΙΣΤOYME ΘΕΡΜΑ ΓΙΑ ΤΗΝ ΕΥΓΕΝIKH ΠΑΡΟΥΣΙΑ ΤΟΥ ΣΤΟ ALESARTE © (6.03.2012)

©

Όλα τα έργα τέχνης που παρουσιάζονται στην

ιστοσελιδα
του
ALESARTE
©
αποτελούν πνευματική ιδιοκτησία των δημιουργών τους και δημοσιεύονται όπως μας αποστέλλονται - με δική τους ευθύνη - ως αυθεντικά έργα των ίδιων των καλλιτεχνών.Τα πνευματικά δικαιώματα των δημιουργών προστατεύονται από την εθνική, κοινοτική και διεθνή νομοθεσία. Κάθε εκτύπωση, αναπαραγωγή και διανομή απαγορεύεται αυστηρά.
© All of the images on this website
ALESARTE
©
are copyrighted original artworks by
the author and are protected by international copy
right law. No materials in this web site may be reproduced, copied, downloaded, or used in any form without permission.
© Les œuvres d'Art présentes sur
ALESARTE
©
sont soumises aux dispositions des différentes législations nationales et internationales sur la protection des droits d'auteurs. Toute reproduction ou utilisation des œuvres de cette galerie est interdite sans autorisation écrite de l'artiste.