Figure painting caught my attention from the very beginning of my art lessons which I was studying.
I never considered it as nude but a genuine way of expression of an experience or even just a moment.
Every figure I create, I try to approach it with the most respect to the human form.
My aim is to capture the reality of emotions in everyday life.''
Exhibitions
Tέχνη Δίχως Σύνορα- Group Exhibition
Τrakasol Cultural Centre
April 27-28-29 2015 "One Love"
Group Exhibition
Αυλή Art Gallery 6.12.2013 "Inner Self"
Solo Exhibition


Dino Art Cafe 4.11.2013 - 7.12.2013
ARTIST'S STATEMENT
''My painting depicts my own self.
Figure painting is the most honest way to express an experience and to break it down to its raw and vulnerable state.
It works as purification process, an attempt to reconcile with emotional contradictions caused by emotion, logic and memories''.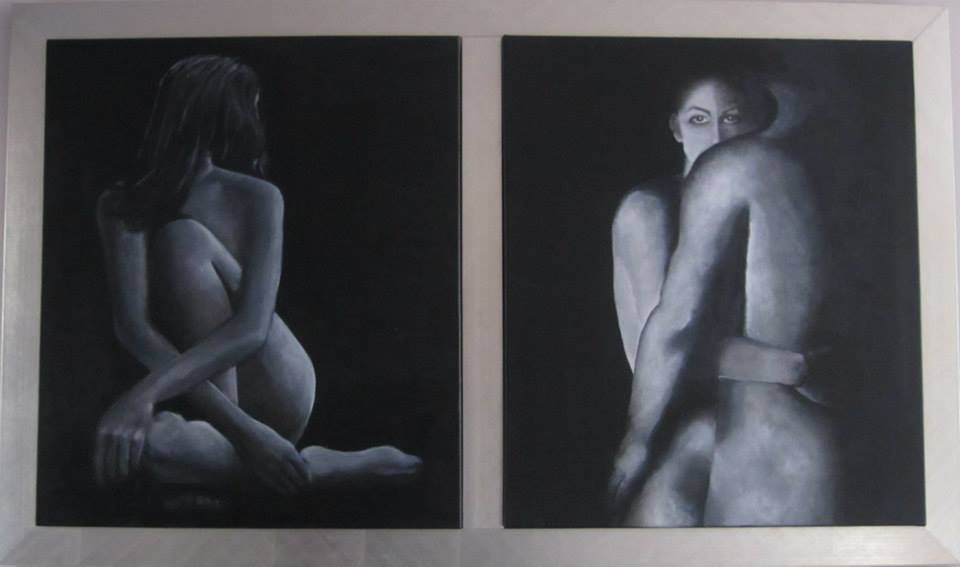 ©

Όλα τα έργα τέχνης που παρουσιάζονται στην

ιστοσελιδα
του
ALESARTE
©
αποτελούν πνευματική ιδιοκτησία των δημιουργών τους και δημοσιεύονται όπως μας αποστέλλονται - με δική τους ευθύνη - ως αυθεντικά έργα των ίδιων των καλλιτεχνών.Τα πνευματικά δικαιώματα των δημιουργών προστατεύονται από την εθνική, κοινοτική και διεθνή νομοθεσία. Κάθε εκτύπωση, αναπαραγωγή και διανομή απαγορεύεται αυστηρά.
© All of the images on this website
ALESARTE
©
are copyrighted original artworks by
the author and are protected by international copy
right law. No materials in this web site may be reproduced, copied, downloaded, or used in any form without permission.
© Les œuvres d'Art présentes sur
ALESARTE
©
sont soumises aux dispositions des différentes législations nationales et internationales sur la protection des droits d'auteurs. Toute reproduction ou utilisation des œuvres de cette galerie est interdite sans autorisation écrite de l'artiste.