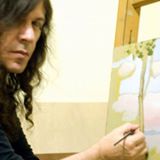 Vassilis Papanikolaou
Curriculum Vitae

Vassilis Papanikolaou has born in 1968, in Arta.
He graduated from Athens' Highest Art School, tutored by Chronis Botsoglou.
He held two individual exhibitions in Gallery 24 (2000) and "Ekfrasi" (2003).
Also, he participated in many collective exhibitions.
In 2003, he won the firstprize of the competition organized by Frysira Museum.
He lives and works in Athens.
Vassilis Papanikolaou loves depicting aspects of his surroundings in his works of art. Friends' and family faces, dwellings, furniture and musical instruments hung on the walls, windows overlooking the neighborhood, holiday resorts… these are his topics. It is not surprising, however.
He does not wish to draw our attention to strange 'wide-angle'
perspectives, he does not struggle to encolour photo shots on canvas using projectors as a tool, dazzle us with illusion, as if he were an outstandingly punctual and capable designer. These do not concern him, they are beyond painting.
Vassilis Papanikolaou does not care about moving mentally someone who is not an educated virtuoso or a modernized art critic, all those who need narrative evidence, in order to interpret whatever they see in painting into aimless verbal meanings to consider or chatter. He ignores them, not because of ignorance or arrogance, but because he knows – I think he is well aware of – that praising does not count but only as an inner acceptance, as satisfying that hidden look which can only nod inside ourselves.
The painter - always by himself - builds inside him that dialogue without any prerequisite: totally rejecting any insincere thought, any involvement in anything but pure art. To some people this dialogue sounds like a walk in a secret garden, in others like swinging over a cliff, in other places the percussion clatters or distant sounds of a monochord music eavesdrop, sometimes only silence, but whenever and whether this spiritual awareness has been achieved, through his works, you feel it waving and inviting you in the land of its proper truth. Because with his
handicrafts, the painter depicts whatever derives from his insight in the real world. And the authenticity of this action is clear, the less
spectacular, the more fortune, the more the clarity of his look responds to the existence of things, the more the shapes of his hands have moved in a rhythm of life, then the aspect of his intelligence has reached again that condition of overwhelming himself – what the poet was talking about in front of Cezanne's art work.
Vassilis Papanikolaou chooses a palette of terrestrial and relative tones. Slightly different shades of grey, crystal clear and bright,
sensitive to attract the light evading through the shadows.
He occasionally dares some clear, intense color qualities,
which transmit the energy and offer brightness to his compositions.
He designs conscientiously and in a personal manner,
the validity of objects, the traits of faces, the extent of shades,
without betraying their specificity. He is tested in the face of daily routine, lacking any content.
He fulfills the gap with his painting action.
His painting is condensed without any embarrassment through the color shades. Every shade has got its proper significance.
He does not overpass its austere necessity.
It did not derive from habit but it did need to be included.
Every shape follows the next one in a cohesion that produces real order without any compromise.
The fatigue of his work is hidden in its fulfillment.


CONTACT:
MOB. + 30 6906891614
EMAIL:
Vaspap@hotmail.gr
website:
https://www.vassilis-papanikolaou.gr/
Εάν επιθυμείτε να αγοράσετε κάποιο πρωτότυπο έργο, απευθυνθείτε κατευθείαν στον καλλιτέχνη

If you want to buy the orignal artwork, contact the artist
directly

CONTACT:
MOB. + 30 6906891614
EMAIL:
Vaspap@hotmail.gr
Vima Premium.

WHAT ONLY PAINTING CAN ACHIEVE……..
Arts.
Published : 7/12/2003

zenakos@dolnet.gr

If the Award for Contemporary European Art which the Frisira Museum is establishing this year is of any importance, then it is a praise to all that is considered "low profile".
This sense is not only due to the short history of this fascinating Art Museum in Plaka but also to the decision to award the first prize to Vasilis Papanikolaou , a decision which is also a provocation to the belief in contemporary art circles, that in order to be noticed you have to "cause a fuss".
When Vasilis Papanikolaou presented his first Art exhibition at the "Ekfrasis" Art gallery last December, I had written that it was about " An artist who decisively avoids impressing and attempts to do what many avoid, due to the degree of difficulty: good painting, of pattern, colour, of gaze, without any tricks, deception and degree of ease".
(The Vima 7-12-2002). Naturally, I'm not trying to be a talent-scout nor am I supporting the fact that this award confirms any sort of prediction , but to express my satisfaction that the panel of judges (namely, the director of the museum Edward Lucy-Smith, the president of the museum Vlasis Frisiras , the president of the Adami Institute Valerio Adami, the professor of the Paris School of Fine Arts Pat Andrea, the director of the benaki museum Angelos Delivorias and the Dean od the Athens School of Fine Arts, Chronis Botsoglou) made such a courageous decision. As regards 'the low profile" this emerges from what the president of the panel of judges Edward Lucy-Smith, stated about the award : "Vasilis Papanikolaou with his small-scale, modest and discreet works of art. We were driven to his small works of art, not only because of his exquisite technical skill evident in his art, but also by the sense that they are playing an important role in painting. The comprise an example for "What only painting can achive…" to borrow a phrase from the eminent Art historian Sir Ernst Gombrich". And the president of the panel concludes with something that brings a smile to the faces of all that love the art of painting : " Many members of the panel expressed the view that Papanikolaou's work of art reminds them of Giorgio Moranti and truly there could be no greater compliment.

The award "Contemporay European Painting of the Frisiras Museum" will be presented by Evangelos Vinizelos, Minister of Culture, on Friday 17th December. The exhibition of the awarded works of art will be on display till 1st February 2004. Frisiras Museum 3 Monis Asteriou St. and Kithadineon, Plaka. Ph: 210-3234678 and 210-3316027.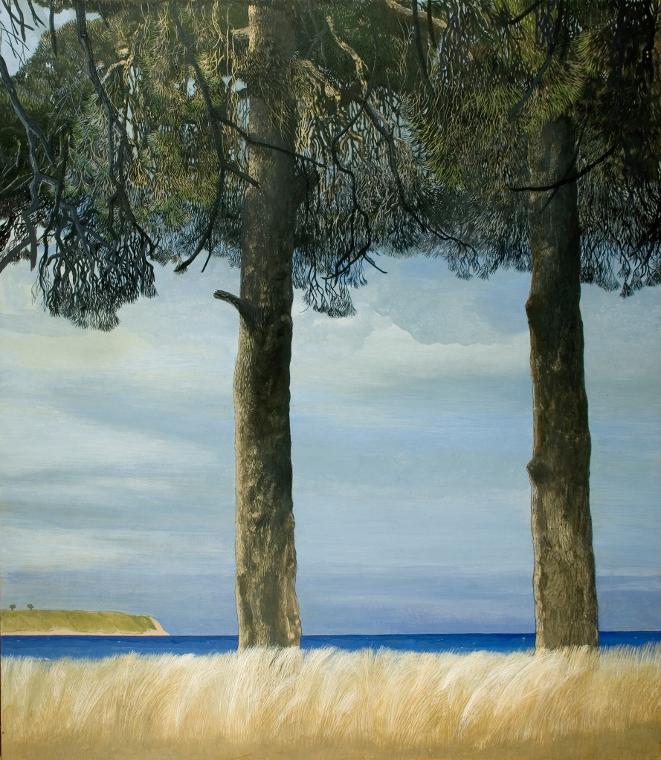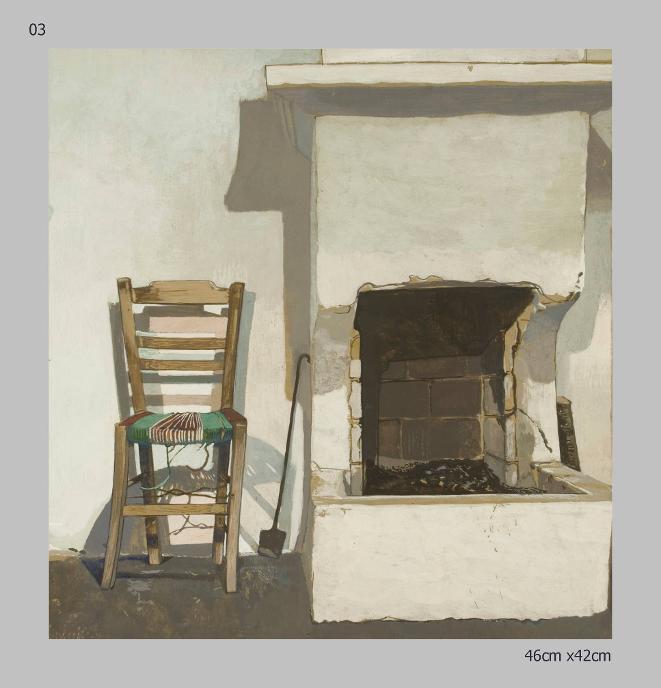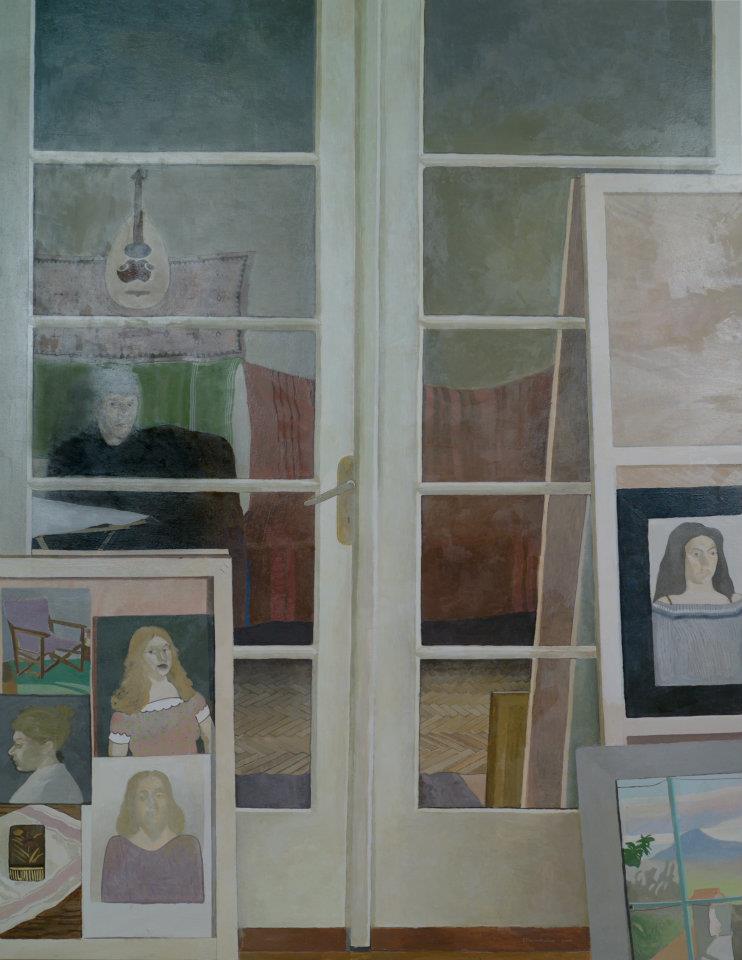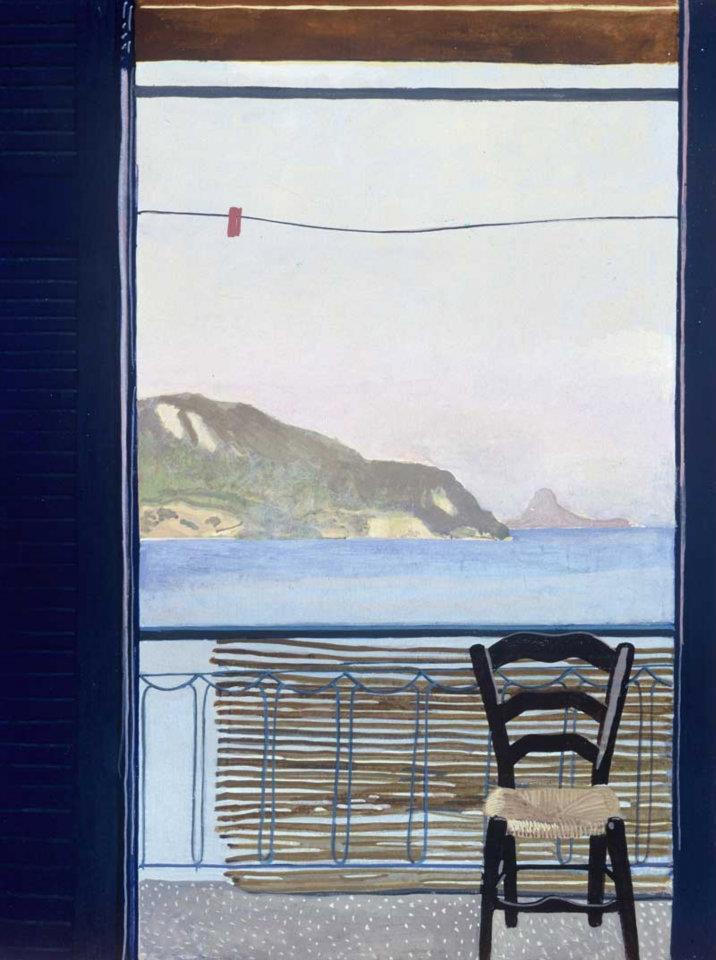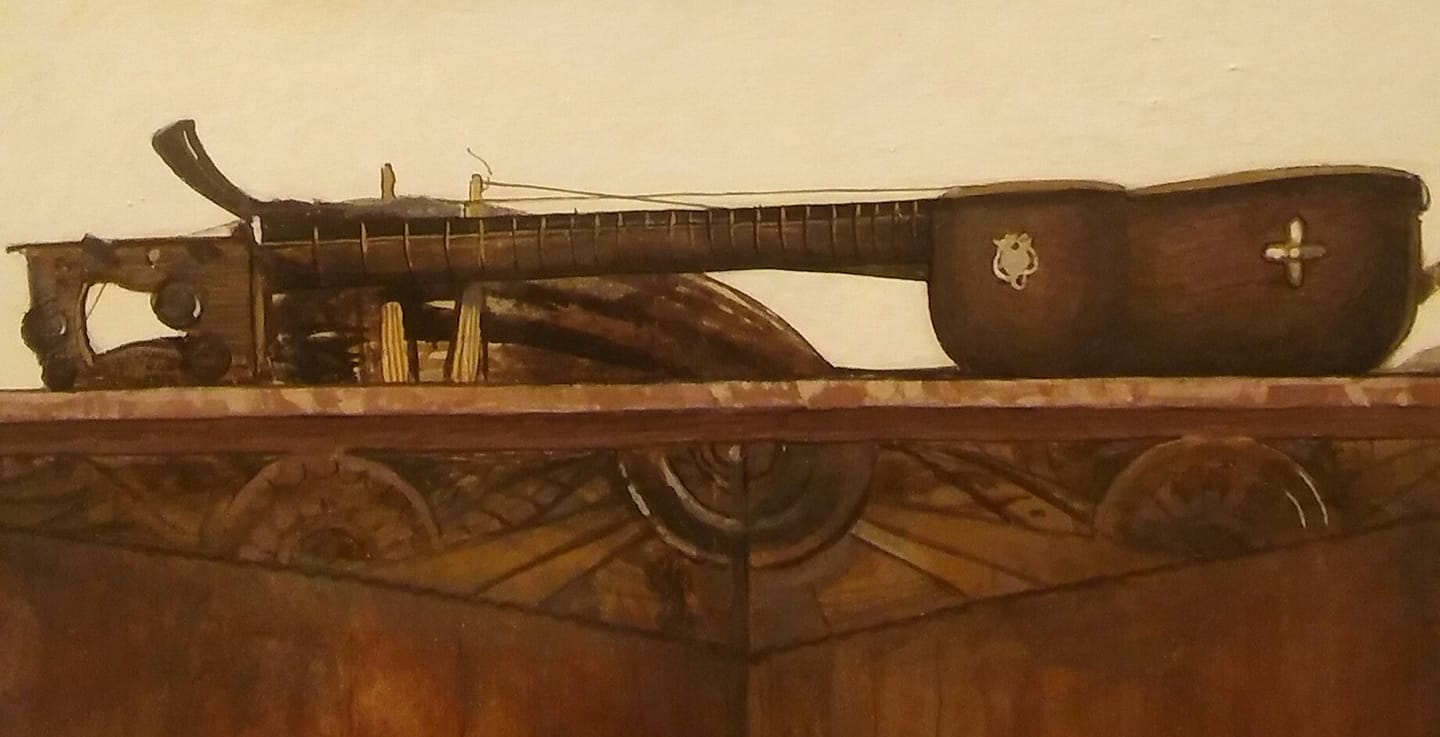 ©

Όλα τα έργα τέχνης που παρουσιάζονται στην

ιστοσελιδα
του
ALESARTE
©
αποτελούν πνευματική ιδιοκτησία των δημιουργών τους και δημοσιεύονται όπως μας αποστέλλονται - με δική τους ευθύνη - ως αυθεντικά έργα των ίδιων των καλλιτεχνών.Τα πνευματικά δικαιώματα των δημιουργών προστατεύονται από την εθνική, κοινοτική και διεθνή νομοθεσία. Κάθε εκτύπωση, αναπαραγωγή και διανομή απαγορεύεται αυστηρά.
© All of the images on this website
ALESARTE
©
are copyrighted original artworks by
the author and are protected by international copy
right law. No materials in this web site may be reproduced, copied, downloaded, or used in any form without permission.
© Les œuvres d'Art présentes sur
ALESARTE
©
sont soumises aux dispositions des différentes législations nationales et internationales sur la protection des droits d'auteurs. Toute reproduction ou utilisation des œuvres de cette galerie est interdite sans autorisation écrite de l'artiste.